Online maps – map2web
Benefit from the many advantages of map2web, the flexible internet-based online map, developed by the leader of the Romanian market, with over 20 years of experience in creating digital maps.
map2web® – the versatile online map for your city
Public institutions
Simplify the complicated search for public institutions. With map2web®, they can be easily found.
Everything is just a click away: contact details, useful links and other relevant information.
Street names and house numbers
With map2web®, you have the perfect opportunity to easily search for addresses and house numbers and find them accurately.
In combination with the route planning function offered by map2web®, all users benefit from quick information.
What benefits does Map2Web offers to your citizens
Map2web® is the virtual map of your town, through which you provide citizens with constantly updated information. This way, you can present all the offers in the community to the inhabitants, in an easy way.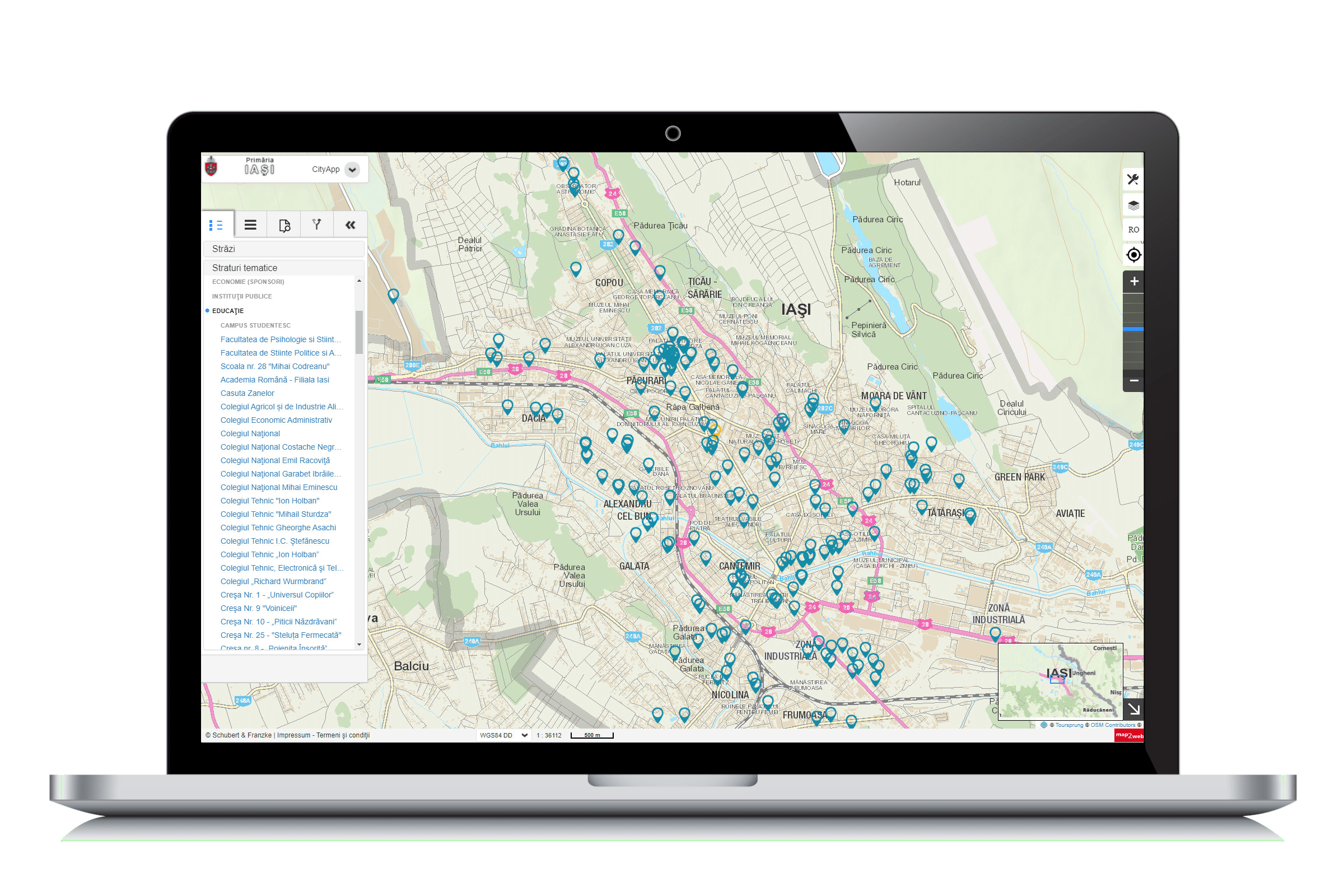 Whether it is kindergartens, schools or adult courses: Create your own atlas of education and present all educational institutions in a structured way, with all the necessary information.
Ensure complete transparency in mobility. With map2web®, you can illustrate the public transportation network and parking possibilities. This way, you will have a clear advantage in terms of transportation.
Map2Web for regional administration
The house number management application supports urban planning in creating and managing addresses. You can record house numbers with geographic information that is compared to the public database.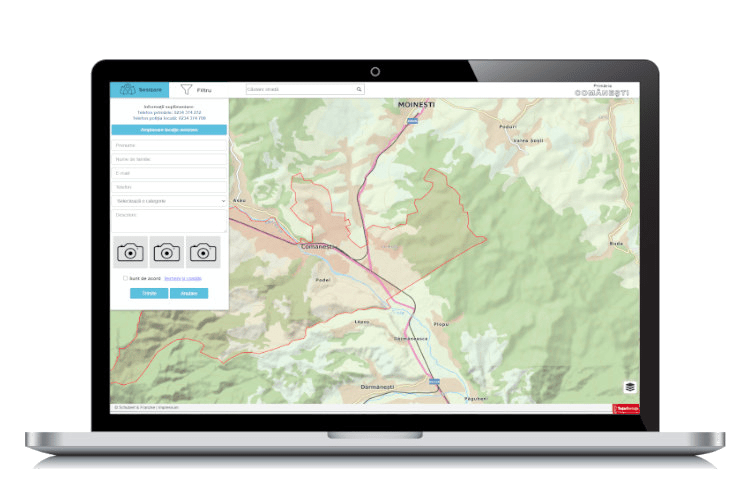 Is a manhole cover moving or is the street light not working? The alert helps the citizens and you. A simple marking on the map and the citizen's request is already notified to the local administration.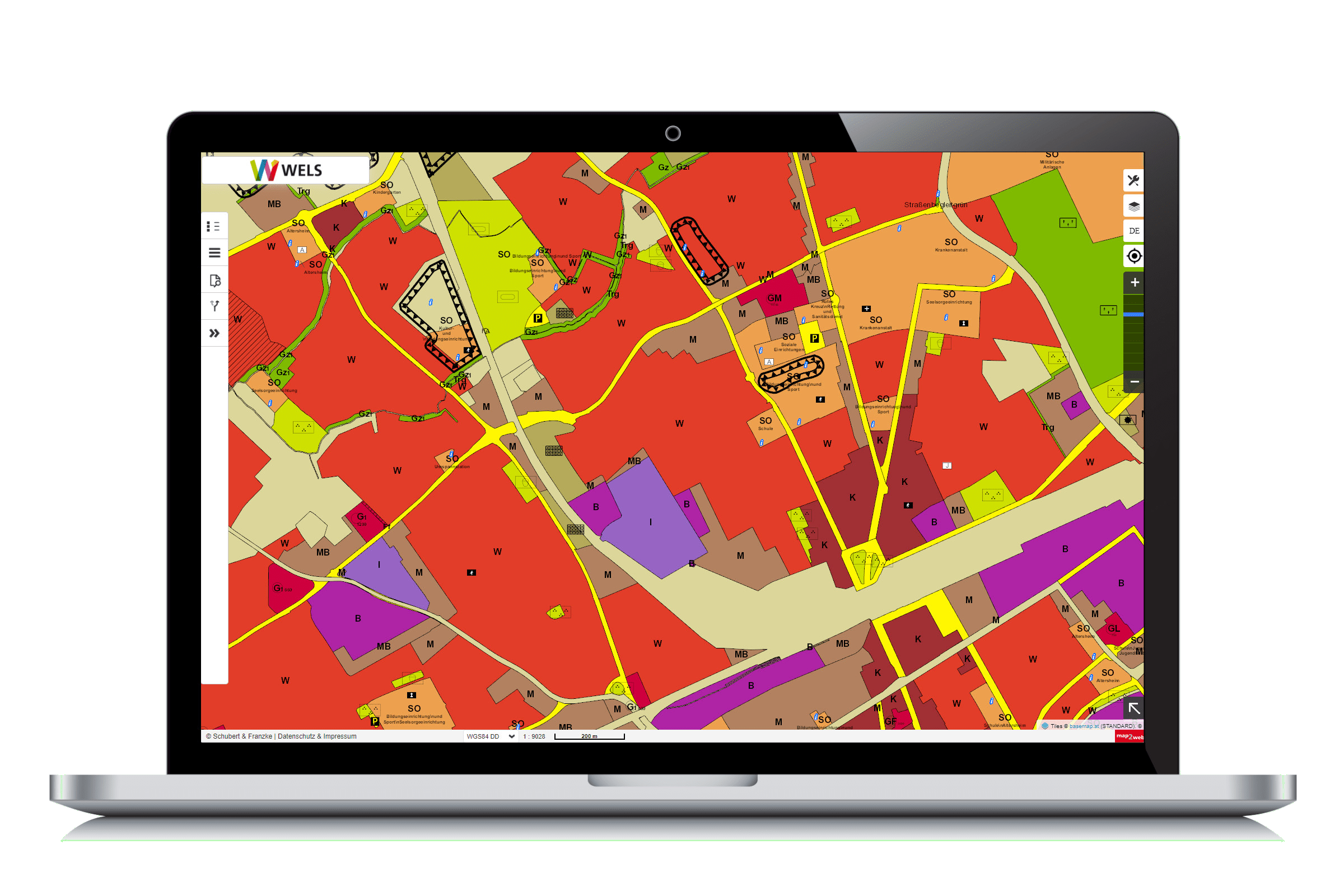 Provide clear information by representing city-specific GIS data on map2web. Additional functions such as searching for house numbers or measuring distances and areas are available.